Best Shopping Guide For Bed Frames & Hanging Leather Headboards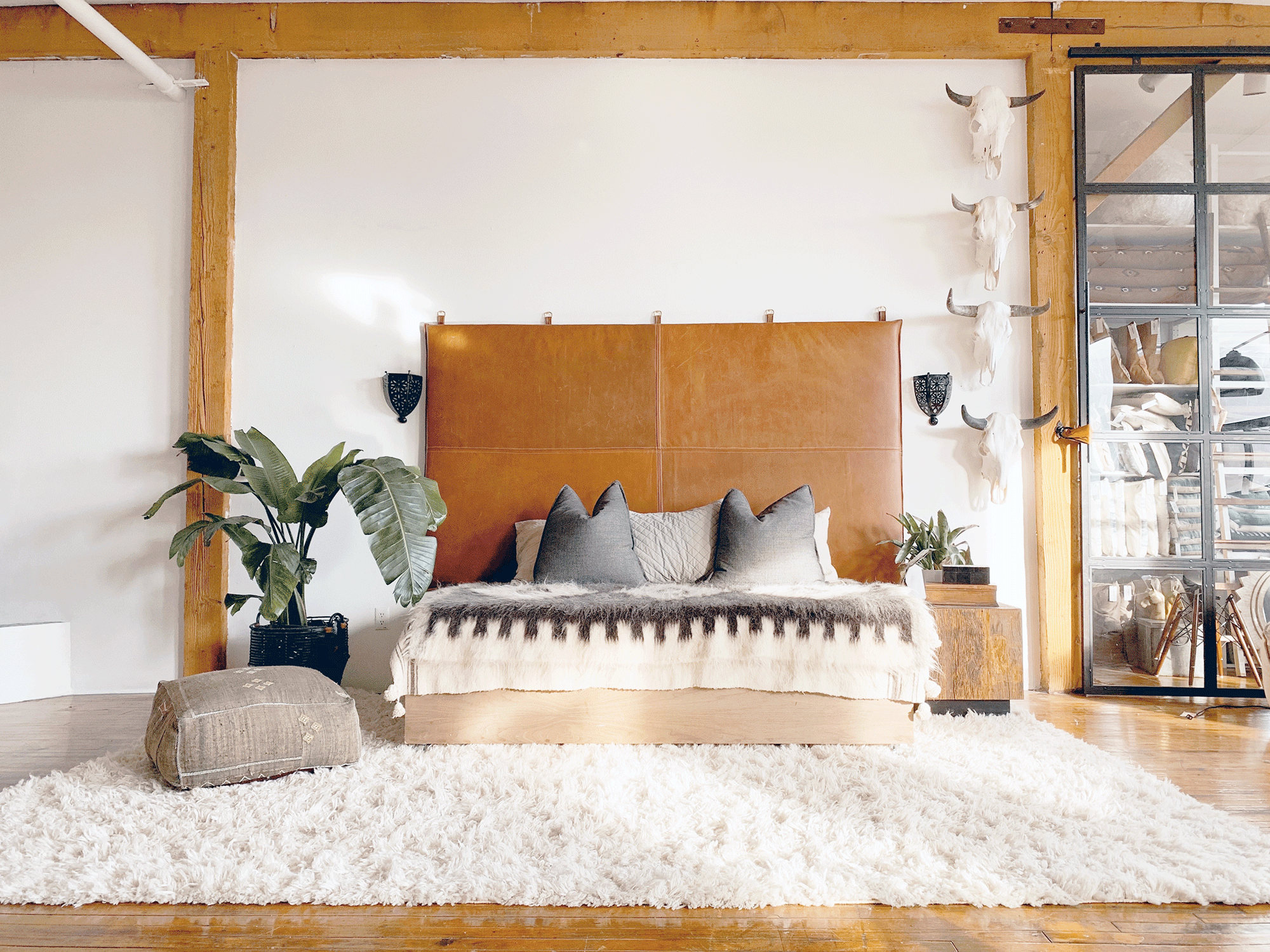 What is the Best Bed Frame for a Leather Headboard?
Solid Wood Frames for all styles of leather headboards
1. BEACHY, BOHO & FARMHOUSE DECOR
2. CLASSIC TRADITIONAL TO MODERN MEN'S DECOR BEDROOM STYLES
3. LOW PROFILE, VINTAGE AND SIMPLE BEDROOM STYLE
4. CONTEMPORARY AND MINIMALIST BEDROOM STYLE
5. MID CENTURY MODERN UPDATED BEDROOMS
WE AGREE... WOOD IS GOOD!
About Those Metal Bed Frames...
6. INDUSTRIAL, CITY, RUSTIC DECOR
7. MODERN, POP ART, FUNKY BEDROOM STYLES
8. SOPHISTICATED, CHIC, STYLISH BEDROOM
Upholstered Bed Base
9. MODERN UTILITY, CALSSIC, CLEAN, LOFT BEDROOM STYLES
10. MODERN BOHO, GLOBALLY INSPIRED BEDROOM
Our Favorite...A Hanging Leather Headboard!
1 comment